The Campus Beanie Pattern is finally released.
*See discount at bottom of this page.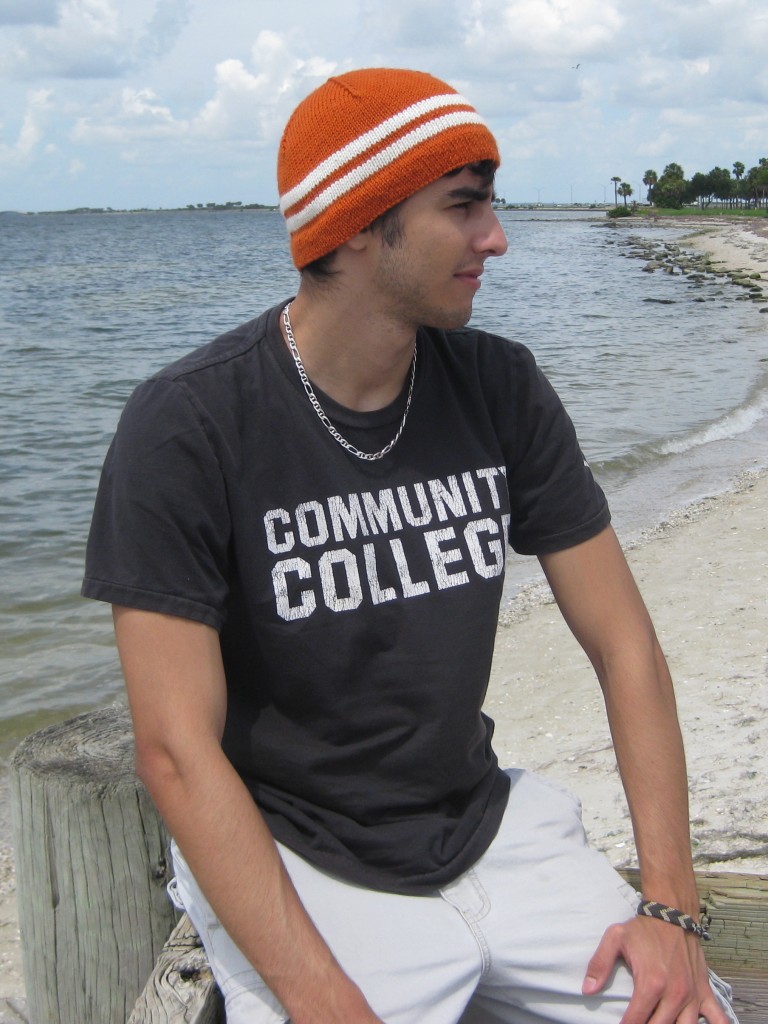 This beanie is very special. This was a request from my son to make him this hat. He was very specific as to how it would look, how wide the stripes would be, what color to choose, and he wanted no ribbing.
I designed it in 3 sizes. Fits size: 22 (23, 24)" (56 58.5, 61 cm), head circumference with approx. 2" negative ease
See Pattern Page for more details.
I'll be making one for me too. Hum, not sure what color to make it. I'm so into purple these days, maybe purple and beige.

New Pattern Release Discount 25% on all new purchased good until Dec. 25, 2011.  Use code CampusNEW2011 at check out or use this link.