I do my own nails and rarely go to a salon. I kept my nail polish bottles in a cozy basket in a drawer and only took it out when I was going to do my nails. But honestly, that was a hassle.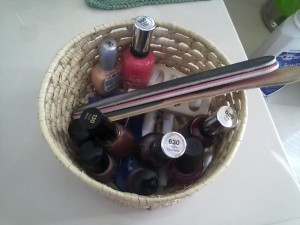 To see the colors I would have to take each bottle out of the basket… not very exciting and obviously not very inspirational.
So I figured, why not display the bottles so that I could see all the lovely colors. After all, it does make for a beautiful display. Since I couldn't find an actual display for nail polish bottles other than those made for commercial use, I decided to use a spice rack.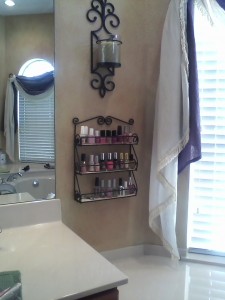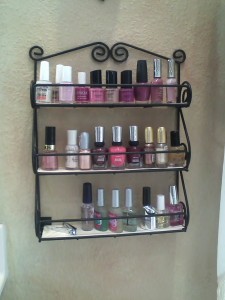 I just love it!
It's so functional, I ask myself, why I didn't think of this before.
Now I see the lovely colors and actually look forward to doing my nails.
By the way…I got my spice rack at Walmart.com. They had a good price and shipping was free since I had it shipped to my local store.